I was asked by several people in the last few weeks what books I consider important to read. I try to read a lot and these 6 books belong to my top10. They would definitely help you to think about your career steps.

Who Moved My Cheese by Spencer Johnson
Absolutely must-read for everyone. Especially if you know that you are not happy in current job. Helps you to think about current employment and future steps. And the best think – it's so short that you can read it in 1 hour.

The Richest Man in Babylon by George Clason
I would suggest this one to be part of high-school financial literacy. Good read even if you are already earning money and want to be sure to invest carefully.

Lean Startup by Eric Ries
Wanna start a company – must read for every entrepreneur.

Venture Deals by Brad Feld and Jason Mendelson
Very good inside how startup investments works.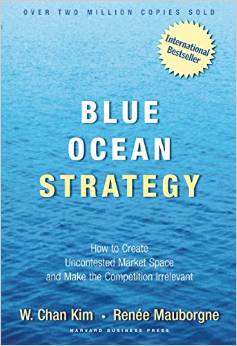 Blue Ocean Startegy by Chan Kim and Renee Mauborgne
Aspiring manager or entrepreneur? I wish you can create your own blue ocean and make your competition irrelevant. Book is quite thick so maybe you can consume the most important parts from some summary.

Thinking, Fast and Slow by Daniel Kahneman
I consider this book relevant for people who are already few years working fulltime. Daniel Kahneman will help you find out the reason why clever people do so often poor decisions.

The 7 habits of Highly Effective People by Stephen Covey
If you are self-development enthusiast, you can find some very good tips and tricks here. Stephen Covey has more interesting books, but this one is a perfect starter.